Honey Trap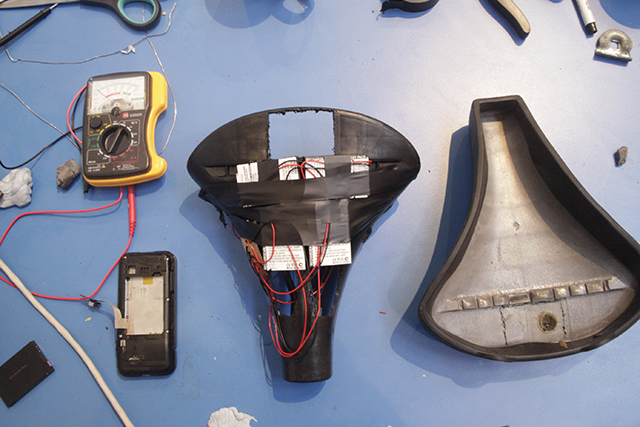 Louder than Bombs: Art, Action and Activism, Stanley Picker Gallery, London 2009
Incidences of bicycle theft in Kingston-upon-Thames are the second highest in the U.K. (at date of project). Steven Ounanian and Thomas Thwaits decided to address this issue by creating a mobile-technology-enabled bicycle seat, which once agitated, relays its coordinates and takes photographs of it's whereabouts via a hidden pinhole camera.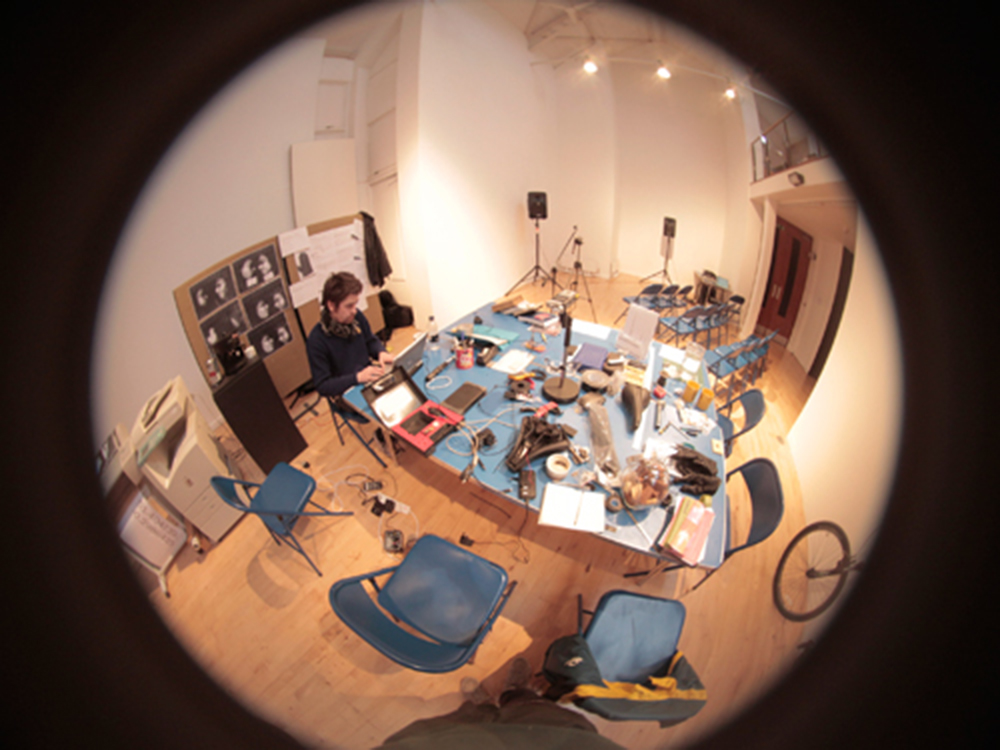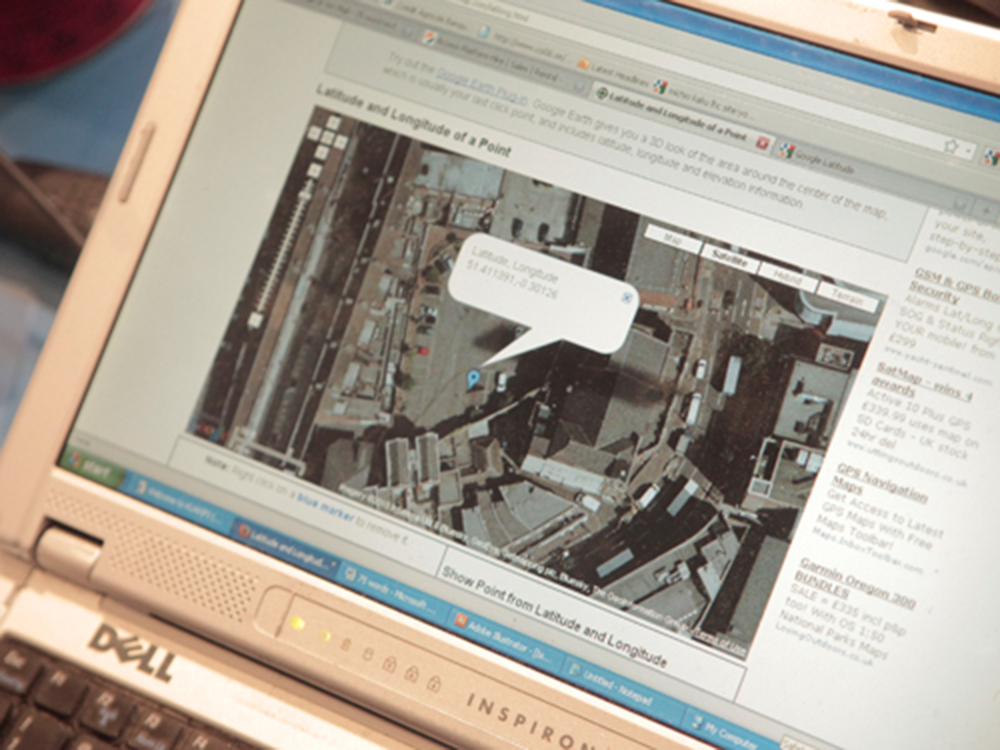 Instead of trying to stop theft full stop, Ounanian and Thwaits decided to create a tool to force a dialog, in the face of theft.
The hacked bicycle was then planted in a theft prone spot in Kingston-upon-Thames. The bait was quickly stolen, was tracked, and was retrieved. No charges were pressed. Instead, the thief was made to explain himself. Ounanian and Thwaits, in turn, had to explain why they wanted to entrap someone.
Lecture delivered at the Stanley Picker Gallery 2009